Michael Rohner, Artist
Pen and ink illustrations, mixed media colored. Artist Michael Rohner explores the wisdom and spirit of the animal kingdom in his animal totem series using pen and ink on water color paper, then fills these creations with a plethora of color mediums.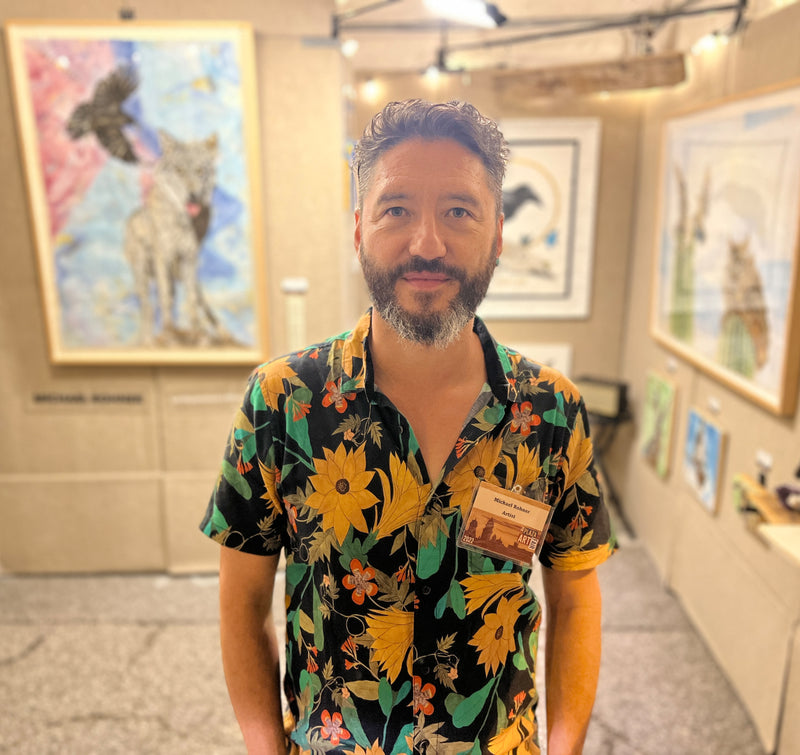 Meet Michael Rohner
In this interview with CanvasRebel Magazine, Michael talks about making a living as an artist, how he got started, and insights on his journey as a creative.
Milestone Episode
Art in the RAW ... Candid and upbeat conversations with creative people - from visual arts to music and beyond!  Michael Rohner and Anne Kelly celebrate episode 40 of Art in the Raw (Michael celebrates with a 40oz!) with a studio tour.